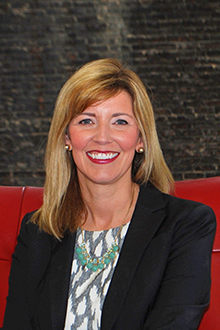 Mary M. Williams
Mary is Of Counsel to Cerasia & Del Rey-Cone LLP. Mary has over fourteen years' experience in handling all aspects of employment law. 
Prior to joining the Firm in 2015, Mary served as Employment Counsel at eBay Enterprise, then a subsidiary of eBay Inc.  In that role, Mary routinely counseled internal clients at eBay Enterprise, eBay, and PayPal about complex international, federal and state employment law matters.
Before joining eBay Enterprise, Mary was a partner in the law firm of Wyrick Robbins Yates & Ponton LLP in Raleigh, North Carolina, where she specialized in employment law counseling and litigation for more than eleven years. While practicing in North Carolina, Mary was named to Business North Carolina magazine's "Legal Elite" list for Labor & Employment. 
Mary received her law degree from the University of North Carolina at Chapel Hill in 1999. While at UNC, Mary served as Publication Editor of the North Carolina Law Review, in which she published two student notes. Mary graduated Phi Beta Kappa from Davidson College in 1995, with a B.A. in English.
Mary is licensed to practice law in Pennsylvania, as well as various federal district courts, the Fourth Circuit Court of Appeals, and the U.S. Supreme Court.